Our creations are directly production-oriented.
Our profound knowledge of the construction, and machine welding, of stainless products in sheet metal guarantees a first-class delivery.
OUR SERVICES
/ Feasibility study – Expertise
/ 3D Design
/ Value analysis
/ Industrialization
/ Establishment of production documents
/ Technical follow-up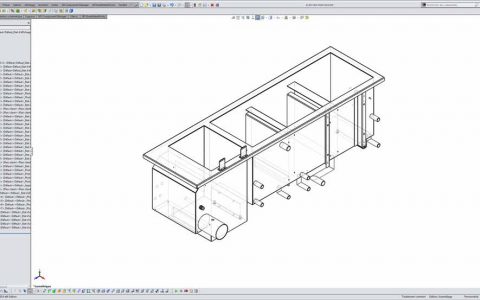 In order to avoid any contamination by dust or particles of steel, our production environment, and tools deployed, are dedicated solely to the manufacture of stainless steel.
From metal cutting to final assembly, we guarantee a finish that fulfils our client's expectations and requirements.
OUR SERVICES
/ Laser cutting
/ Moulding / Folding / Rolling
/ Welding – TIG / MIG
/ Assembly
/ Mounting

/ Finishing work
• Sanding – Polishing
• Stripping
• Electropolishing
• Abrasive blasting